Nursing Home Fines In The U S
Nursing Home Fines in the U.S.
As of 2015, over 1.3 million people were living in the U.S.'s 15,600 nursing homes. While most of these homes and their staff do their best to provide adequate care to residents, nursing home abuse and neglect are far too common. Many times such instances are discovered by families, but most often nursing home neglect and abuse are discovered on inspection by the Centers for Medicare & Medicaid Services (CMS). CMS is the government body that oversees inspections on nursing homes and levies fines, cuts funding, and enforces corrections on homes where it finds infractions.
Each year, CMS finds tens of thousands of deficiencies during these inspections and levies millions of dollars in fines. The map below shows a list of all fines given to nursing homes according to Medicare.gov for 2013-2014. Feel free to zoom on the map or use the search box in the top right part if you are looking for a specific nursing home.
One home in New Haven, CT was fined more than $60,000 for providing care so horrendous, it really can't be referred to as "care" at all. Instances of dehydrated and malnourished residents along with ignored injuries were all present on the report. Apathy, carelessness and downright patient negligence on the part of the facility employees all led to the high dollar amount charged to the home. Stories like this inspired research and a survey of our own; which states had the most fines and for what are they receiving these fines?
But this only answers part of the question: what goes into these surveys and how facilities that receive fines go about rectifying the problem?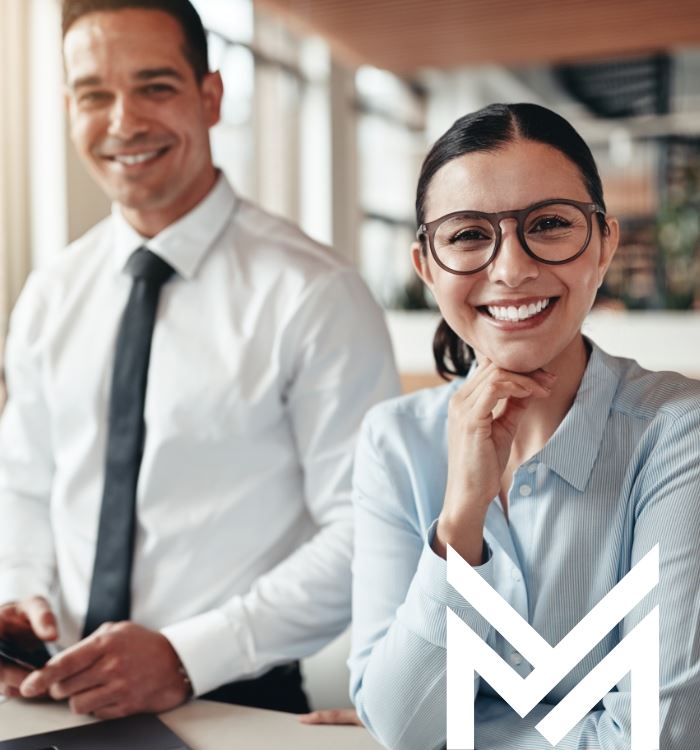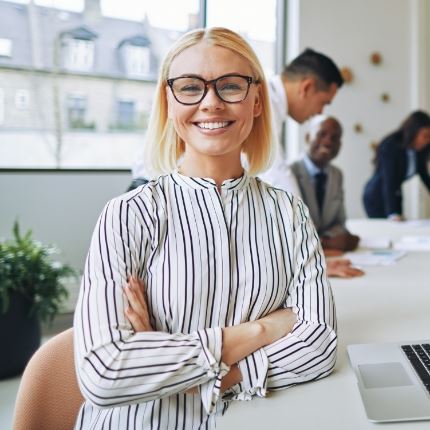 What Do the Nursing Home Inspection Grades Mean?
The aforementioned scope and severity of deficiency table is what surveyors use to grade the facilities they are inspecting. Grades go from A (being the best) to L (being the worst) and are applied to corresponding categories. For instance, an A means there is no actual harm with minimum potential for harm, and that it's isolated. An L means there is a widespread threat to resident health and safety. What does this mean exactly?
First, there are four basic levels of deficiencies which determine just how bad the problem is and the urgency with which it would need to be rectified.
Levels of Deficiency
Level 1

– No actual harm with potential for minimal harm: A deficiency that has the potential for causing no more than a minor negative impact on the resident(s) or employees.

Level 2

– No actual harm with a potential for more than minimal harm that is not immediate jeopardy: Noncompliance with the requirements of the life safety code that results in the potential for no more than minimal physical, mental, and/or psychosocial harm to the resident or employee.

Level 3

– Actual harm that is not immediate jeopardy: Noncompliance with the requirements of the life safety code that results in actual harm to residents or employees that is not immediate jeopardy.

Level 4

– Immediate jeopardy to resident health or safety: Noncompliance with the requirements of the life safety code that results in immediate jeopardy to resident or employee health or safety. Immediate corrective action is necessary because the provider's noncompliance with one or more of those life safety code requirements has caused, or is likely to cause, serious injury, harm, impairment or death to a resident receiving care.
These levels then correspond with the frequency of the problem (isolated, pattern or widespread) to give an appropriate letter grade for the facility.
What Happens During the Inspection Process?
Similar to ER hospitals, pediatrician's offices or any other medical facility, nursing homes are subject to inspection to ensure that everything is operating smoothly. These inspections, or surveys, check for a multitude of requirements throughout the process and are necessary for Medicare or Medicaid certification. Every home is required to be inspected at least once per year. The procedure is thorough and does all it can to leave no room for ambiguity.
Surveys are not announced, and can be done at any time, seven days a week, 24 hours a day.
The surveyors are health care professionals themselves, and they essentially give grades based on the scope and severity of deficiency table, which measures the frequency of problems as well as the urgency with which they should be corrected.
Results are submitted to the facility, and said facility has to submit a plan of correction if standards are not met. A follow-up survey will occasionally be conducted to verify that corrections have in fact been made.
A score is then calculated based on grades given by the surveyors, and this score is made available to the public
Consumers can evaluate facilities based on the reports in five categories: administrative, care and services, resident rights, dietary, and environment.
Surveys are conducted by the state but are still subject to the Centers for Medicare & Medicaid Services (CMS) approval. This process can differ slightly depending on what type of care facility was being surveyed (e.g., state operated or non-state operated) and the CMS ultimately determines the facility's eligibility for Medicare and/or Medicaid as well as any potential fines it may receive. Inspections are not conducted in an effort to recognize homes that give outstanding care, but rather to identify and correct issues. States record all information they find and homes are required to make the results available for public view.
Continue Reading
Read Less
We'll Be Your Advocate Call the Elder Litigation Team
There's a lot that has to be wrong with a facility for it to earn an L rating. Abuse of some kind, revocation of the individual resident's rights, failure to accommodate their needs, general quality of care or some combination of any of these things occurring at a widespread rate will earn an L rating. Essentially, the entire staff of the home would have to be Nurse Ratched in a bad mood. An L means there is an immediate jeopardy to a resident's life or health, and the problems should be dealt with swiftly. Fortunately, only a very small percentage (0.1 percent of all nursing homes, in fact) earn this rating, so the problem is not prevalent nationwide. This is how homes are graded by the surveyors themselves.
For consumer use, the Families for Better Care organization gives overall grades to states based on a wide variety of factors from their nursing homes. The number of hours which a nurse is able to spend with a resident per day, the percentage of facilities with above average scores on health inspections, and number of facilities with deficiencies are all averaged and scored so that the state may be given an overall grade in each category. This gives a potential resident and their family the chance to know everything they can about a prospective facility before any sort of commitment.
What Are the Monetary Penalties for Deficiencies?
There are many deficiencies for which fines can be allocated to a certain facility, and the speed with which the facility corrects any deficiencies plays a role in how much they are fined as well. The fine structure correlates directly to the severity of the deficiency, and are allocated on a per day or per instance basis. The CMS has the authority to distribute civil money penalties (CMPs) as they deem fit, along with the recommendations of the state agency. The CMP breakdown was only made publicly available three years ago, and it establishes fine amounts for each deficiency.
he fines are based on a number of factors, including facility cleanliness, quality of care, and the total number of deficiencies noted in an inspection, among other things. Repeated deficiencies play a big factor as well, and mean an increase in regular fine amounts.
There are some noted downsides to this fine structure. For one, they have not changed since they were instituted in 1987 by the Nursing Home Reform Law. The CMS also directs that alternative means of correction be used for a grade below level G; this is problematic because it takes away the incentive for facilities to correct any problems the survey finds. There is also subjectivity in terms of determined deficiencies and fines allocated to a facility. This is perhaps the biggest downfall of the fee structure.
Because fines can be issued on a per-instance or per-day basis, there is great discrepancy in penalties levied against a home for the same deficiency. Average fines in one state can differ greatly from those in another, and this creates unfair payment amounts for some while insufficient fines for another discourage fixing the problem as quickly as possible. The death of a resident in a Texas home earned a $9,500 penalty, while the same incident earned a 1.3 million people for a home in South Carolina. Both deaths were attributed to negligence of care, but the penalties levied were drastically different due to the subjectivity of inspecting Regional Offices.
While some note that the difference in these fine amounts is related to a variety of factors – such as facility size, past record of deficiencies and whether a large fine would impose a hardship on residents – this discrepancy is just one of many reasons that experts are citing as a reason for federal guidelines of fine allocations.
What Happens When a Nursing Home Is Given Fines?
The reality is that most nursing homes have deficiencies. In fact, each one averages about six or seven, but those deficiencies are minor in nature and generally have a low impact on the quality of life in the facility and are normally rectified within a reasonable time frame. However, there are some facilities that receive more deficiencies than the average home, the problems are serious in nature and usually have been recurring over an extended period of time. This is when a home is given the designation as a Special Focus Facility (SFF).
When this happens, nursing homes are inspected twice as often, and enforcement actions are much more stringent the longer the problems persist. Beyond the fines given for penalties, homes can be stripped of their Medicare and Medicaid qualifications until they make the necessary improvements to take them off the SFF list. There are three outcomes when a facility is given an SFF designation:
Improvement and Graduation:

The nursing home makes significant changes to their facility and upgrades in their quality of care, that are not just immediate but continue over time.

Discontinuation of Medicare or Medicaid funding:

When this happens, the home will likely close. If this occurs the State Medicaid Agency will assist all residents in relocation to a better facility.

Extension of Time:

While the nursing home has made progress, they have not done quite enough to graduate from the SFF program, so they are given additional time to continue making improvements.
The list of facilities participating in the SFF program is publicly available, and homes have five possible designations: new addition, not improved, improving, recently graduated, and no longer receiving Medicare or Medicaid. There can be a delay in updates so it's recommended a prospective resident or their family call their State Survey Agency for the most recent news regarding a nursing home.
While you can never have enough information when it comes to deciding upon a nursing home where you or a loved one will live, the best brand of knowledge comes from visiting the facility. Talk to the nurses, residents and their families to figure out whether it will be a good fit.
If you need legal aid in Southern California, be sure to contact San Diego nursing home abuse lawyer Joel Bryant for a free consultation. Because safety and comfort in the care of others is of the utmost importance.
Five-Star Client Testimonials
In Their Own Words
"Mr. Bryant and his staff were always available to answer our questions and concerns."

Eugenia A.

"Joel used creativity and attention to details of complex corporate matters to move the case to settlement within six months of filing."

Robert H.

"They were very professional, honest, compassionate, and supportive."

Brent R.
Joel R. Bryant of Green, Bryant & French What Sets Us Apart?
The Elder Litigation Team

From nursing home neglect to financial elder abuse to will & trust fraud, we provide full-service litigation for elders and their families.

Ready to Win in Probate or Civil Court

With extensive experience in all three areas of elder litigation, our team is equally comfortable in either probate or civil court.

Compassionate Attorneys

Our fair and ethical team is committed to protecting elders' rights; we'll be your dedicated advocate during this difficult time.
Free Consultations Available
Contact Our Team
Whether you have questions or you're ready to get started, our Elder Litigation team is ready to help. Complete our form below or call us at (619) 597-2577.