Malnutrition
San Diego Malnutrition Lawyers
Elder Abuse Attorneys for San Diego, Los Angeles & All of Southern California
Many residents suffer from ​malnutrition​ and dehydration in California nursing homes. Nursing homes are responsible for providing nutritious meals and liquids to residents. Just as everyone needs a certain amount of food and water, it is even more important to ensure that elderly persons receive proper nutrition and hydration. Lack of basic human necessities can trigger many health problems, including frequent urinary tract infections, kidney failure, and causing an elder to be more vulnerable to bedsores. Elderly persons need an adequate amount of food and liquids, as well as vitamins and minerals to make them healthier and stronger.
When dehydration or malnutrition occurs in a nursing home, it is almost always a sign of neglect. When serious, malnutrition can lead to death due to starvation just as severe dehydration can become fatal.
At Joel R. Bryant, our San Diego malnutrition attorneys put substantial litigation experience and genuine care and compassion on the side of your family member who has suffered malnutrition, dehydration, or other forms of elder abuse. We fight every day to make individuals and institutions accountable for the harm they have caused to the elderly in their charge. Whether in civil or probate court, our elder litigation team is well-versed in the laws pertaining to all forms of abuse and the litigation strategies needed to bring justice to abused and neglected seniors.
How to File a Nursing Home Dehydration Lawsuit in California
If you or a loved one has been injured due to dehydration in a California nursing home, you may be entitled to compensation. It is important to take action and file a lawsuit as soon as possible following the incident.
Here are some steps to help guide you through filing a nursing home dehydration lawsuit in California:
Gather evidence of negligence or abuse. You will need proof that the nursing home staff was negligent in providing adequate hydration or that there was deliberate abuse of your loved one leading to dehydration injuries. This can include medical records, witness accounts, photos of the facility, and more.
Seek legal counsel from an experienced attorney who specializes in elder law and nursing home neglect cases. Your lawyer will be able to explain your rights under California law and help you determine the best course of action.

The CDPH is responsible for overseeing nursing homes in the state and has its own process for filing complaints about negligence or abuse. Once you have filed a complaint, the department can investigate and take appropriate action against the facility if necessary.

File a lawsuit in civil court to seek damages for your loved one's injuries. This will require compiling all evidence related to the incident, including medical records, witness statements, photos, etc., and having your lawyer draft up a legal complaint outlining why you believe the nursing home should be held liable for damages. Depending on the circumstances of your case, you may be able to recover financial compensation for medical bills, pain and suffering, lost wages, and more.
By following these steps, you can take action against the nursing home responsible for your loved one's dehydration injuries. With the help of our experienced dehydration and malnutrition lawyers in San Diego, you can ensure that justice is served and that those who caused harm are held accountable for their actions.
Malnutrition & Dehydration in California Elder Abuse Cases
A healthy diet prevents physical decline and is very important as a person ages. Nutritious meals and snacks are required for nursing home residents and should be assessed regularly by staff. Elderly residents often need nutritional supplements as well. Bringing a tray of food to a resident does not guarantee adequate nutrition. Malnutrition is usually caused by inadequate food intake, poor food choices, medication-caused lack of appetite, or poor nutrient absorption.
In addition to a balanced diet, regular hydration is also essential in keeping elderly patients healthy. Simply bringing water to a patient does not mean that they have ingested it or are no longer at risk of being dehydrated. It is the responsibility of the nursing home to ensure that the residents are actually hydrating.
As the number of nursing home residents increases rapidly due to rising life expectancy across the nation, malnutrition and dehydration among nursing home patients have increased as well.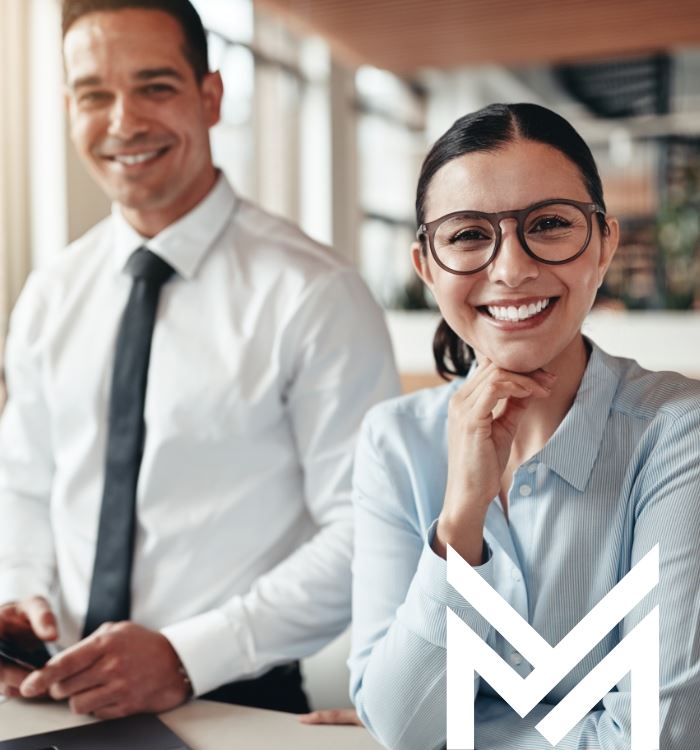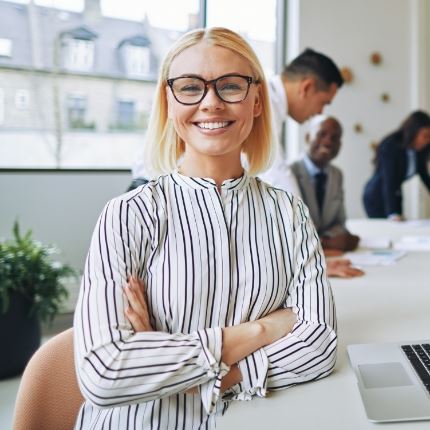 How Does Malnutrition or Dehydration Occur in Nursing Homes?
Malnutrition and dehydration generally occur in four different ways in nursing homes. They consist of physical, mental, socioeconomic, and neglectful malnutrition and/or dehydration. All of these are the responsibility of the nursing home that is caring for your loved one.
Physical malnutrition and dehydration in nursing homes are a result of physical impairment of the elderly individual that makes it difficult to eat and drink the proper amount. Certain medications can also suppress appetite. In such cases, the nursing home staff must make sure that the elder is actually drinking sufficient fluids and consuming adequate amounts of food. The staff within the nursing home needs to be on the lookout for such impairments and medication issues, and ensure that the individual receives the proper hydration and nutrition. Signs of physical impairments include:
Dental problems
Dysphagia (swallowing problems)
Medications that block nutrient absorption or suppress appetite
Lost sense of taste or smell
Abdominal complications presented as pain or bloating
Mental health issues can also cause dehydration and malnutrition among nursing home patients. The mental issues are not simply having a diminished mental capacity due to Alzheimer's or dementia; however, that can certainly be part of it. Those suffering from these mental health diseases or other forms of cognitive impairment are at a higher chance of suffering neglect and abuse in nursing homes as their diseases render them incapable of adequately advocating for themselves and their needs. Mental issues that can also impact nutrition and water intake include depression, which can suppress appetite.
Health Implications of Severe Malnutrition and/or Dehydration
Severe health impacts of any kind can prove fatal to any elderly individual as they are more fragile than the general population. This concept is true for dehydration and malnutrition as well.
The severe health implications of malnutrition can include:
Decreased muscle mass: A decreased amount of muscle in an elderly individual's body can result in increased weakness and fatigue.
Decreased bone density: A loss in bone density can be very dangerous, as it makes the elder more susceptible to fractures and breaks upon falling or hitting a part of their body on a piece of furniture, for example.
Weak immune system: A weakened ability to fight off and prevent diseases can prove fatal to an elderly individual, especially when they are living in a care facility and coming into contact with many people.
Poor wound healing: Inadequate nutrition may prevent a person from being able to heal from pressure ulcers. Consequently, a minor (stage I) bedsore can turn into a serious (stage III or IV) bedsore due to inadequate nutrition. When ​bedsores fail to heal, the elder is at an increased risk of developing life-threatening infections such as sepsis.
In a nursing home, it is not enough to simply hand food to an elder. Elderly residents must be monitored to ensure that they are consuming their food and getting adequate nutrition. If they are unable to for any reason, it is up to the nursing home to recognize this and make the necessary changes to correct this situation. If the nursing home care providers fail to do so, their failure is ultimately a clear sign of neglect and should be addressed by legal professionals.
Continue Reading
Read Less
Speak with a San Diego Malnutrition/Dehydration Lawyer Today
An elderly individual can also be at risk depending on their socioeconomic status. This can affect the nursing home they can afford and the level of care provided there. The food that an elderly patient can afford will also impact their health, as cheaper food is often less nutritious. In many instances, an elder is capable of eating and drinking sufficiently, but the nursing home staff fails to provide adequate nutrition and hydration.
Socioeconomic factors can also affect how isolated the elder is at the nursing home. The more frequently the elder is visited by friends and family who look out for them, the less likely they are to suffer from abuse and neglect. It is also possible that an isolated elderly patient will eat less or simply refrain from eating due to feeling lonely and possibly depressed.
Nursing home patients may also lose interest in cooking or eating as a result of being in a care facility, which can lead to malnutrition. Ultimately, it is the responsibility of the management and staff to ensure that all of their residents receive adequate nutrition and hydration. The nursing home staff must monitor and write down not only how much food and water each resident takes in daily, but must also record output as well. A lack of output typically signals dehydration or other health problems such as impacted stool or constipation.
Because of the severe repercussions that malnutrition and dehydration can have for the elderly, it is the responsibility of those in charge of caring for them to develop and implement plans to meet their individual needs.
The severe health effects of dehydration include but are not limited to the following:
Seizures: As the severity of dehydration increases, elders are more prone to having seizures, which can be deadly.
Brain swelling: In severe cases of dehydration, if the elderly individual tries to quench their thirst too rapidly, the brain may try to store the fluid all at once, causing severe brain swelling and ruptured cells that result in irreversible brain damage.
Urinary tract infections: The body is unable to urinate regularly and, as a result, a urinary tract infection may occur.
Kidney failure: When an elderly person is dehydrated, their body cannot rid their body of waste in the bloodstream through urination and, as a result, the elderly individual can suffer from kidney failure.
Coma: In cases of severe dehydration the person may suffer from irreversible health complications leading to unconsciousness and ultimately death.
Bedsores
Death
Speak with a San Diego Malnutrition/Dehydration Lawyer Today
If your loved one was a victim of neglect, speak with one of our San Diego elder litigation team members as soon as possible to learn more about the law and what we can do to hold accountable those responsible.
Reach out to Joel R. Bryant for a free case review with a San Diego malnutrition attorney by contacting us at (619) 597-2577.
Five-Star Client Testimonials
In Their Own Words
"Mr. Bryant and his staff were always available to answer our questions and concerns."

Eugenia A.

"Joel used creativity and attention to details of complex corporate matters to move the case to settlement within six months of filing."

Robert H.

"They were very professional, honest, compassionate, and supportive."

Brent R.
Joel R. Bryant of Green, Bryant & French What Sets Us Apart?
The Elder Litigation Team

From nursing home neglect to financial elder abuse to will & trust fraud, we provide full-service litigation for elders and their families.

Ready to Win in Probate or Civil Court

With extensive experience in all three areas of elder litigation, our team is equally comfortable in either probate or civil court.

Compassionate Attorneys

Our fair and ethical team is committed to protecting elders' rights; we'll be your dedicated advocate during this difficult time.
Free Consultations Available
Contact Our Team
Whether you have questions or you're ready to get started, our Elder Litigation team is ready to help. Complete our form below or call us at (619) 597-2577.